These are the most commonly used Adult / Family-Centered curricula in the UC CalFresh NEP. Ordering links are listed below. For the full breakdown of which evaluations are recommended for each curricula, please consult the FFY 2021 Recommended Evaluation Tools and SMART Objectives.
For Adult Program and Curricula Flyers please go to the UC CalFresh Program & Curriculum Flyer Pages

Eating Smart, Being Active
Eating Smart Being Active is an Expanded Food and Nutrition Education Program (EFNEP) curriculum for adults developed by EFNEP staffs at Colorado State University and University of California at Davis. Based upon the socioecological model, Eating Smart Being Active is an evidence based, nutrition education and obesity prevention curriculum.
Eat Healthy • Be Active Community Workshops
Eat Healthy • Be Active Community Workshops series is based on the Dietary Guidelines for Americans, 2010 and 2008 Physical Activity Guidelines for Americans. The series builds on concepts by providing detailed tips for how to put recommended behaviors into practice. The workshops are designed to move participants from the "thinking" phase to taking desired health actions.
Eat Smart, Live Strong
Eat Smart, Live Strong is an intervention designed to improve fruit and vegetable consumption and physical activity among 60-74 year olds participating in or eligible for FNS nutrition assistance programs. The intervention can support the efforts of program providers and communities in delivering nutrition education to low-income older adults.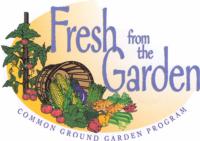 Fresh From The Garden
Fresh from the Garden, targets home gardeners and their
families with limited resources living in Los Angeles County. Classes, available in English and Spanish, are free and can be presented as a "single" or in a "seasonal" series. The presentations or lessons are designed to increase gardeners' knowledge of healthful eating habits, while emphasizing the health benefits associated with a vegetable-rich diet.
MyPlate for My Family
MyPlate for My Family is a MyPlate resource that supports SNAP-Ed nutrition education and obesity prevention efforts, and is based on recommendations from the Dietary Guidelines for Americans. It is targeted to parents and caregivers who are SNAP participants or eligible for SNAP, and play a key role in planning, purchasing, and preparing food for their families.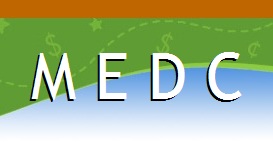 Making Every Dollar Count
Are you in control of your money? Or is your money in control of you? The Making Every Dollar Count program helps you learn how to make your money work for you. The program gives you the tools you need to help you gain control of your money. It may just be the answer you've been looking for.

To access hard copy materials please contact: UC CalFresh support email.
Plan, Shop, Save and Cook
Restricted Access, please contact your UC CalFresh Program Advisor, Supervisor or Manager

Plan, Shop, Save and Cook helps you learn how to plan meals for your family and write shopping lists to save money and time. Learn to choose foods that are the most nutritious and that fit within your budget. Learn techniques to lower your food bill and stretch your money. Learn how to use unit pricing, review bulk and generic products, and how to keep your food safe to prevent waste and spoilage. Discover tips to help you plan nutritious meals for an entire week and taste a healthy, low-cost recipe.
Nutrition Spotlights
Nutrition Spotlights are mini lessons designed for use as one time workshops in settings such as social services offices and food pantries. Lesson topics include: Importance of Breakfast, MyPlate and Fruit and Vegetable Intake, and Making Better Beverage Choices.
ANR Ordering Information
CDPH NEOPB Web Store Front (WSF)
The California Department of Public Health (CDPH) Nutrition Education and Obesity Prevention Branch (NEOPB) Web Store Front (WSF) is an online ordering system available to current UC CalFresh nutrition education programs to request and/or download NEOPB products such as brochures, posters, kits, and DVDs. Please visit the Web Store Front to browse the available items.