Youth Engagement
CalFresh Healthy Living, University of California's (CFHL, UC) Youth Engagement Initiative is exploring innovative strategies to engage youth in nutrition and physical activity. Projects within this initiative seek to empower young people from vulnerable communities to lead efforts that improve the environments where they live, play, eat, shop, and learn.
The Youth Engagement Initiative embraces core youth development principles, as well as USDA SNAP-Ed Guidance that employ policy, systems, and environmental (PSE) change activities – such as multi-level interventions and community and public health approaches – in addition to providing direct nutrition education. CFHL, UC recognizes that youth who would be impacted by those PSE changes should be involved in identifying, planning, implementing, and evaluating the change interventions themselves. The goal of this initiative is to build the capacity of youth to contribute to PSE changes that help make the healthy choice the easy and preferred choice, while developing their leadership abilities, sense of self-efficacy, civic engagement, and college and career readiness.
The partnership between CalFresh Healthy Living, UC, UC 4-H Youth Development Program, and the UC Davis Center for Regional Change aims to support local CFHL, UC programs in moving from serving and educating SNAP-Ed eligible youth to engaging and enlisting young people as leaders in the delivery of direct nutrition education and PSE change efforts, as well as youth-led participatory action research (YPAR). This initiative also offers youth leaders service-learning opportunities and career exploration pathways.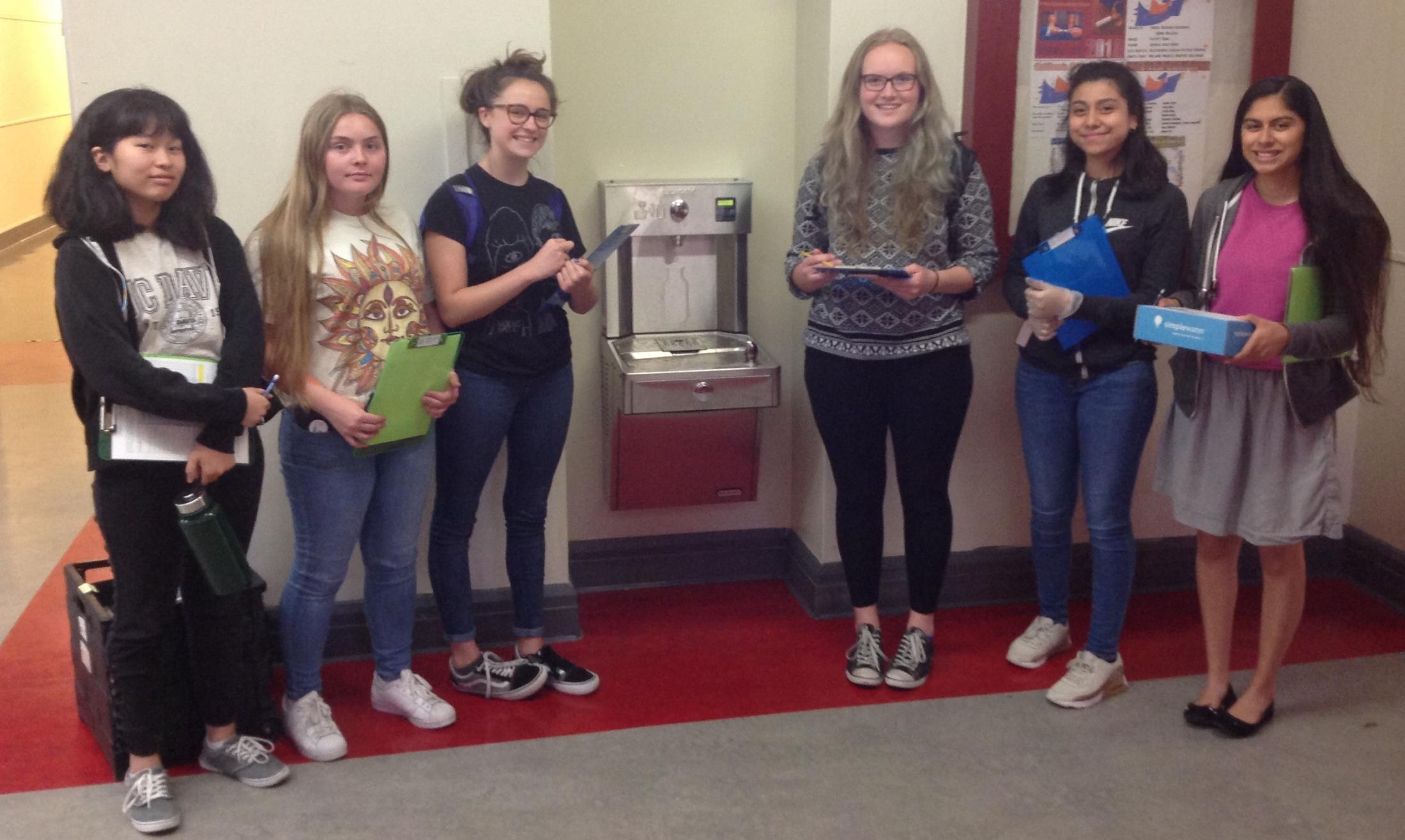 Youth engagement broadly captures the efforts to actively involve young people in meaningful opportunities to explore their community, participate in activities that support positive youth development and positive social change, and create impactful decisions, all while learning and building life and leadership skills.
Some examples of youth engagement work include organizing a school-based youth Student Nutrition Action Committee (SNAC) to promote and contribute to a healthy school lunchroom; involving young people in school board meetings, PTA/PTO meetings, and other places where decisions are made for the school body; and supporting leadership opportunities for youth in the areas of nutrition and physical activity in their school and community.
In addition to the various youth engagement project examples described above, CFHL, UC specifically supports and provides training and technical assistance for youth engagement projects in the areas of YPAR and Teens as Teachers.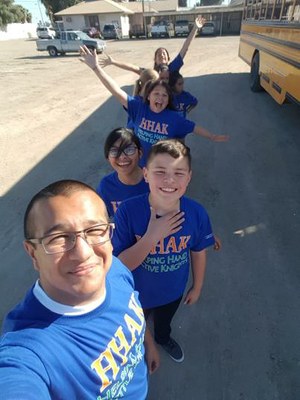 Youth-led Participatory Action Research (YPAR) is designed to empower youth and center youth voices in PSE change interventions and community leadership.
Youth carry vital knowledge about community strengths, challenges and possible solutions, yet they are rarely included in the crucial decision-making processes that impact their lives. YPAR's adaptive, flexible approach trains youth to design and conduct a research project based on the questions and concerns they have about their school and/or community. Youth researchers then use their findings to propel social action and advocate for relevant PSE changes related to nutrition and physical activity.
Some examples of YPAR projects include youth researching water access and appeal at their school and advocating for the installation of new water stations; youth researching food waste in their lunchroom and advocating for a share table and refrigerator to redistribute unwanted items; and youth researching food access in their community and advocating for an expanded school garden.
Additional information and examples can be found in the following reports, which document successive CFHL, UC YPAR projects across California:
Through the Teens-as-Teacher (TAT) model, youth are empowered with an opportunity to learn, grow and serve their communities, while program recipients receive high quality programming through a youth-adult partnership. Teens are trained and mentored to deliver nutrition education to younger youth. Utilizing a TAT model, nutrition programs are able to expand their youth engagement efforts. This integrated approach to youth health aims to use community based programming to: (1) improve student attitudes, knowledge and behaviors in dietary and wellbeing patterns; and (2), to strategically use and leverage existing Cooperative Extension (CE) programs (UC 4-H, CFHL, UC).
An example of teens-as-teacher programming is the delivery of the Cooking Academy, a statewide effort in which teens teach nutrition education through cooking to younger youth in out of school time programming.



Contact Us
CalFresh Healthy Living, University of California
Kelley Brian - Youth Engagement Coordinator
Brandon Louie - Community Engagement Coordinator
Anne Iaccopucci - 4-H Healthy Living Academic Coordinator II