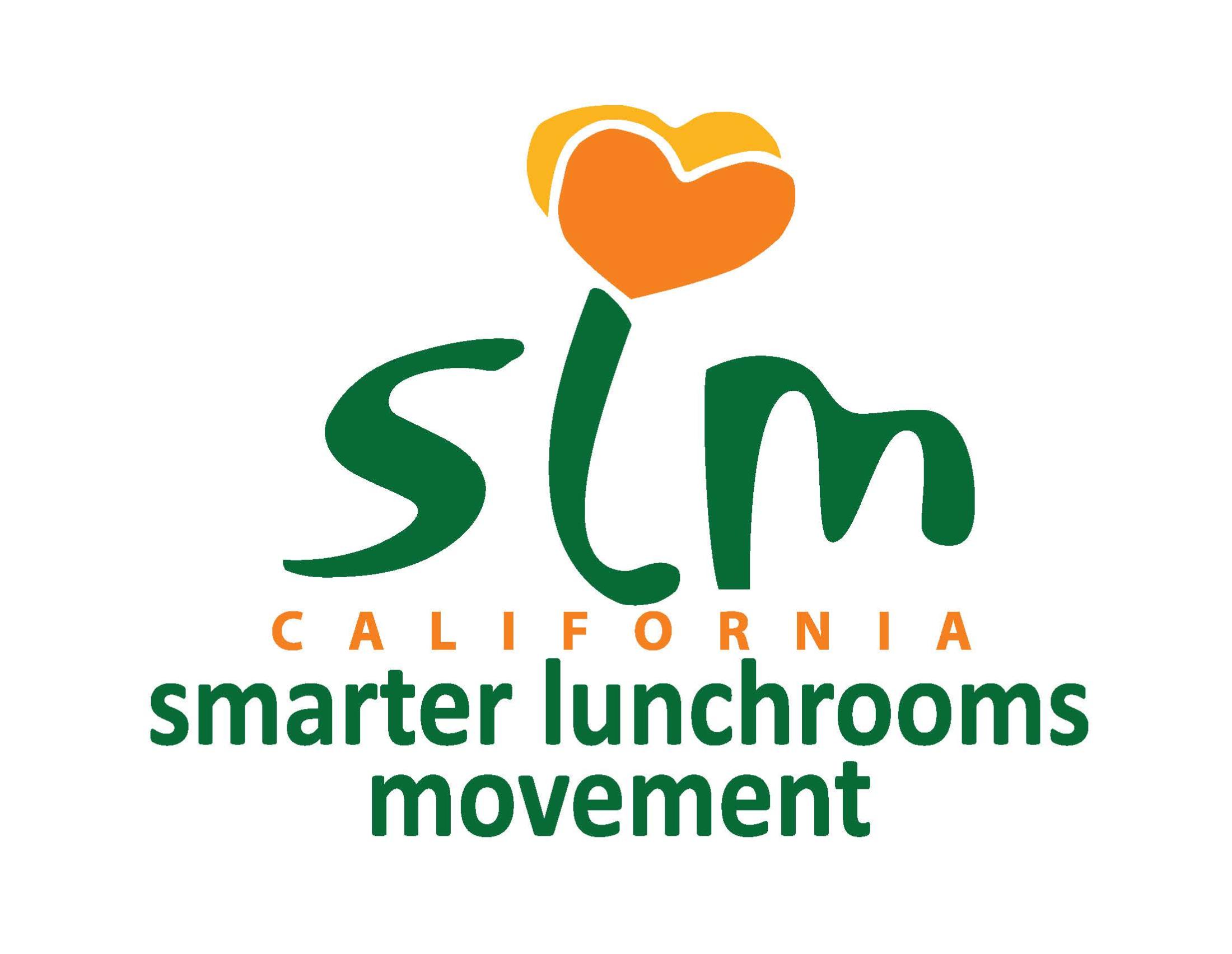 A smarter lunchroom is one that influences students toward choosing healthier, more nutritious foods. Smarter lunchrooms give students an opportunity to select and consume a balanced diet while providing them with a spectrum of choices. The SLM applies research-based principles that use low or no-cost solutions with a focus on the cafeteria environment and the promotion of healthful eating behaviors.
The mission of the Smarter Lunchrooms Movement of California (SLM of CA) is to provide training and technical advising for school food service in California on the Smarter Lunchrooms Movement (SLM) theory and practices created by the Cornell Center for Behavioral Economics in Child Nutrition Program funded by the USDA.
Smarter Lunchrooms Movement Resources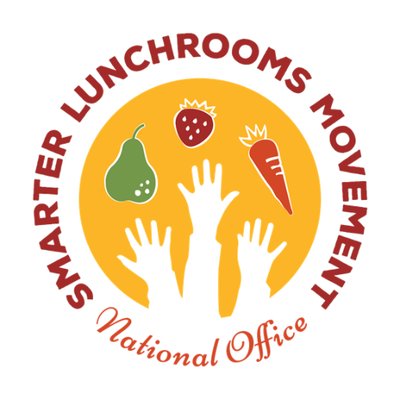 The Smarter Lunchrooms Scorecard contains 60 simple, no-cost or low-cost strategies that lunchrooms can use to increase participation, improve consumption of healthy food, and reduce food waste.  The strategies are based on research from the Cornell Center for Behavioral Economics in Child Nutrition Programs and partners and other behavioral science research.
Online Course: Creating Smarter Lunchrooms
The course provides an introduction to behavioral economics and the Smarter Lunchrooms Movement. It includes interactive modules utilizing videos, activities, downloadable tools, and graded assessments. It also offers 2 Continuing Education Units (CEUs) from the School Nutrition Association.This new training resource can be used in place of the in-person SLM Introductory Training.
Step-by-step instructions for accessing and completing the course 
Please note that the online course includes information on entering scorecard data into the online tracker. The SLM of CA is currently not using this tool, please continue entering your scorecard data into the SLM of CA Online Scorecard Reporting Tool.
SLM of CA Technical Advising Professionals (TAP) Resources
SLM of CA TAP Certification Process 

Smarter Mealtimes Resources
Smarter Mealtimes is an adaptation of the Smarter Lunchrooms Movement for child care environments. The Smarter Lunchrooms principles and concepts that result in increased selection and consumption of healthy food are also simple and effective in child care settings.

The Nudge